SL Energy Company joins with USA firm to bring Hydrogen energy technology
Colombo (LNW):
Anka EnergyX, a sustainable energy company in Sri Lanka, has teamed up with Harnyss USA, a global leader in cutting-edge hydrogen energy storage technologies, to introduce smart grids to small and medium-sized enterprises (SMEs) in the country. Anka EnergyX recently hosted "The Power of Hydrogen" – Sri Lanka's first-ever open discussion and knowledge-sharing event on Hydrogen Energy Storage and smart grids, at the Kingsbury Hotel, Colombo. The event aimed to raise awareness and promote conversations about the benefits of integrating hydrogen energy storage and smart grid technology with other, already existent renewable energy sources like solar, hydro and wind – sectors that have already been heavily invested in. The event was attended by Secretary to the Prime Minister Anura Dissanayake, authorities from the Sri Lanka Sustainable Energy Authority and the Ministry of Industries, along with a range of other stakeholders, including CEOs, energy company directors, corporates, SMEs, engineers and entrepreneurs.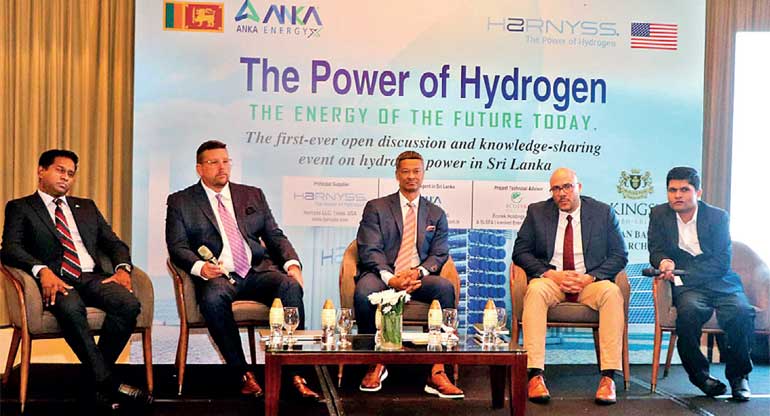 Smart Grid technology will enable Sri Lanka to better manage its existing power infrastructure, integrate new renewable energy sources, and create a more resilient, reliable, and sustainable energy system that benefits both the environment and the economy. Additionally, it will allow the private sector to better insulate itself against shocks to the country's power and energy infrastructure. Explaining further, Harnyss USA CEO Kirby Smith, who was personally present for the event said: "Our goal is to bring our state-of-the-art hydrogen energy storage technology, which is scalable and flexible, making it suitable for SMEs and large-scale industrial applications, in Sri Lanka. With smart grid technology, we can help balance energy supply and demand, optimise the power grid, and improve overall energy security. "Our solutions can help Sri Lanka's business sector, and the country as a whole, overcome the challenges of intermittent renewable energy sources, together with other risks in the system, and achieve energy security." "The Power of Hydrogen" event marked a significant milestone in Sri Lanka's energy sector, demonstrating the country's commitment to a sustainable and eco-friendly future. With the support of industry leaders, Sri Lanka is building a strong and stable platform towards achieving its goal of a reliable, sustainable and dependable energy grid.