SL High Commission in South Africa welcomes student delegation from University of Johannesburg
The High Commission of Sri Lanka welcomed a delegation from the University of Johannesburg as part of its cultural diplomacy programme, marking the second program in this initiative. The student delegation was led by Head of the Department and Associate Professor in the Department of Politics and International Relations (DPIR) Prof. Bhaso Ndzendze. The delegation comprised 17 students, including PhD students, Master's students, and undergraduates in the DPIR Department.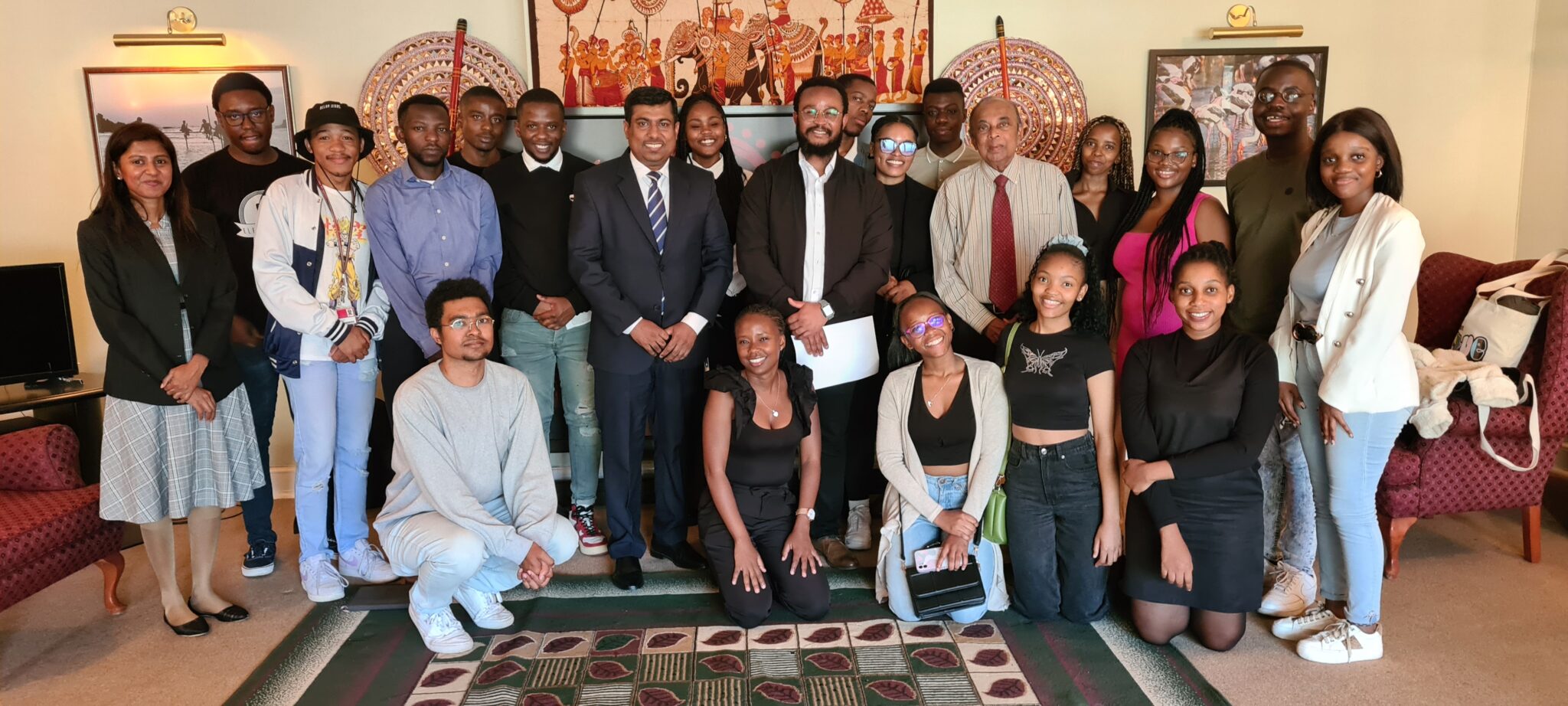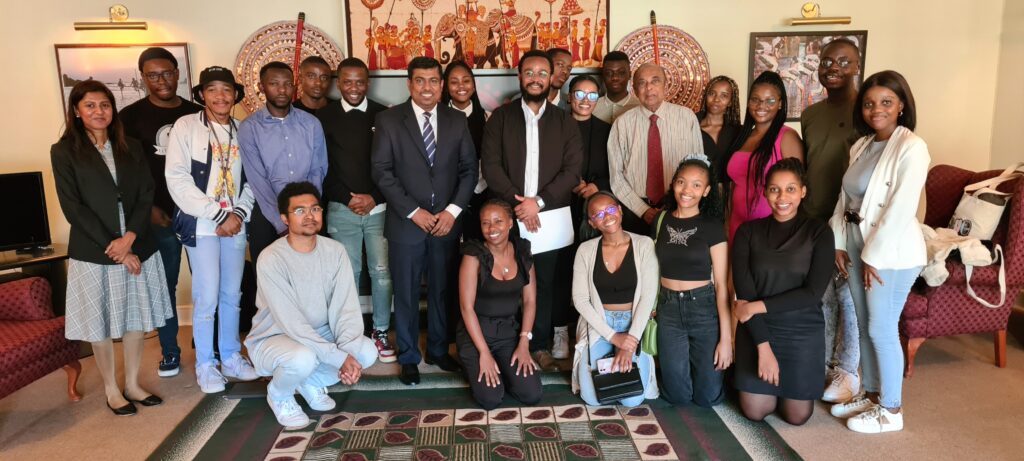 During the session, the High Commission delivered a presentation containing geographical and economic facts about Sri Lanka, followed by tourism and cultural promotional video clips. A question-and-answer session ensued, during which students asked numerous questions about Sri Lanka and its economic relations with South Africa and the African Continent. Many students expressed their interest in advanced educational opportunities in Sri Lanka and their willingness to visit the country to gain first-hand experiences at educational and cultural sites.
The delegation was treated to Sri Lankan traditional delicacies, including Kokis and Ceylon Tea.