Sri Lanka participates in the Milano BIT 2023, International Tourism Exchange
On an invitation extended by the Expo 2030 Roma Committee Director General Giuseppe Scognamiglio offering fully hosted participation, Sri Lanka took part at Milano BIT 2023, International Tourism Exchange which was held at the Allianz MiCo, Milan Convention Centre from 12 to 14 February 2023 facilitated by Sri Lanka Tourism Promotion Bureau and Sri Lanka Consulate General in Milan, Italy.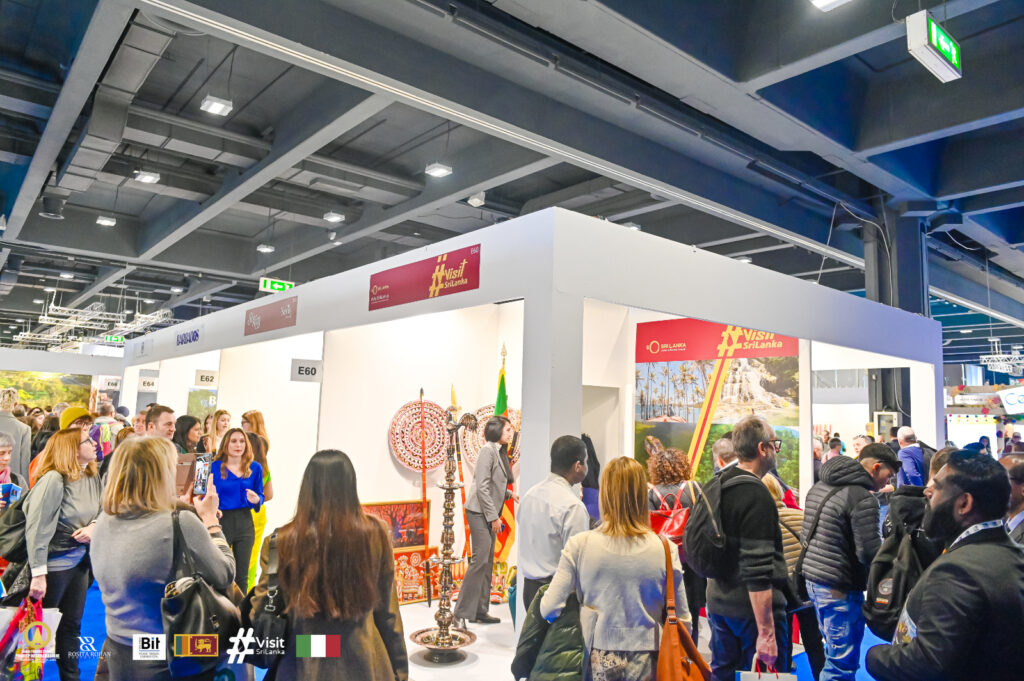 According to Italian local media, the public turnout at BIT 2023 reached pre-pandemic levels with a younger and more selected target audience and over a thousand exhibitors from 45 countries and 500 high profile buyers participating in the BIT International Tourism Exchange, the largest tourism trade fair in Milan and Northern Italy. A significant number of the public as well as tour operators, travel agents, travel journalists, social media activists and travel bloggers visited the Sri Lanka stall during the three days of the event.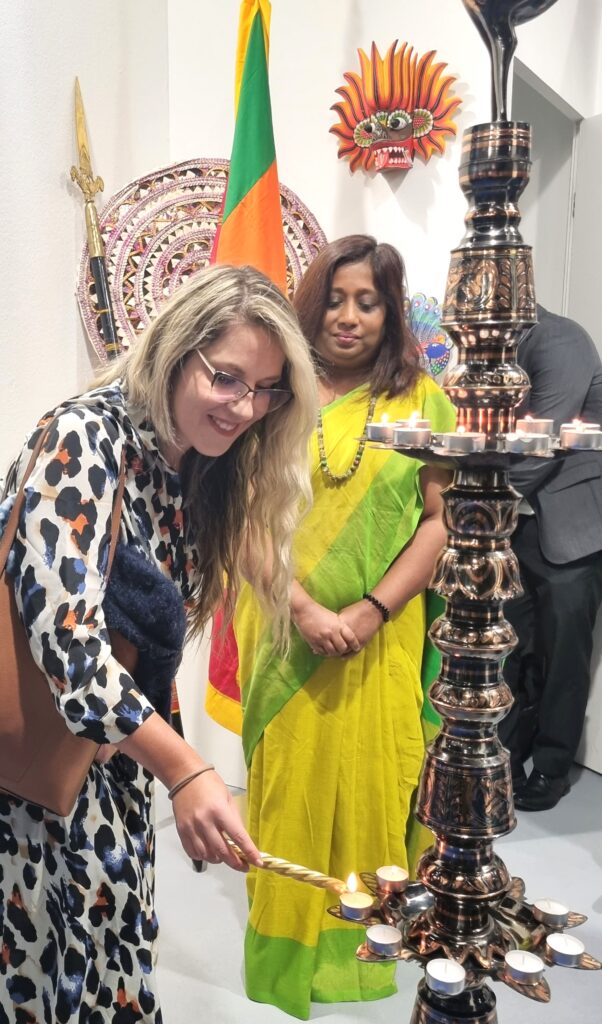 Sri Lankan tour operators, travel agents and destination management companies had the opportunity to network and interact with the travel industry partners from Italy and around the world at Milano BIT 2023. Minister of Tourism and Lands Harin Fernando participated in the ribbon cutting at the opening ceremony of the BIT 2023 on 12 February 2023, along with the Italian Minister of Tourism Daniela Santanchè. The Sri Lanka stall at the exhibition was ceremoniously opened with a colourful traditional dance performance by the Pradeep Wickramasinghe dance troupe in Milan. The minister was welcomed at the Sri Lanka stall by Consul General Dilani Weerakoon and the stall was declared open by lighting the traditional oil lamp.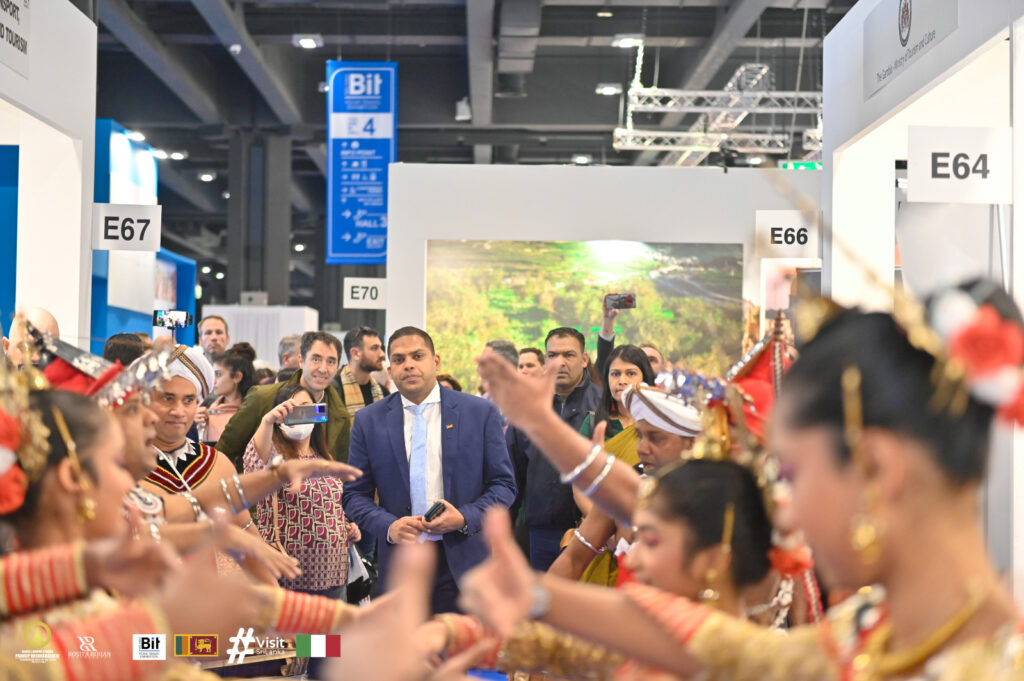 Minister Fernando also attended the Ministerial Roundtable on Tourism, People and Territories: 2030 and Beyond, Tourism Industry and Sustainable Development Goals held on the opening day of BIT 2023. Tourism ministers and representatives from more than 20 non-European countries attended the roundtable for a discussion on the tourism industry and objectives for sustainable development for the next decade, chaired by the Italian Minister of Tourism.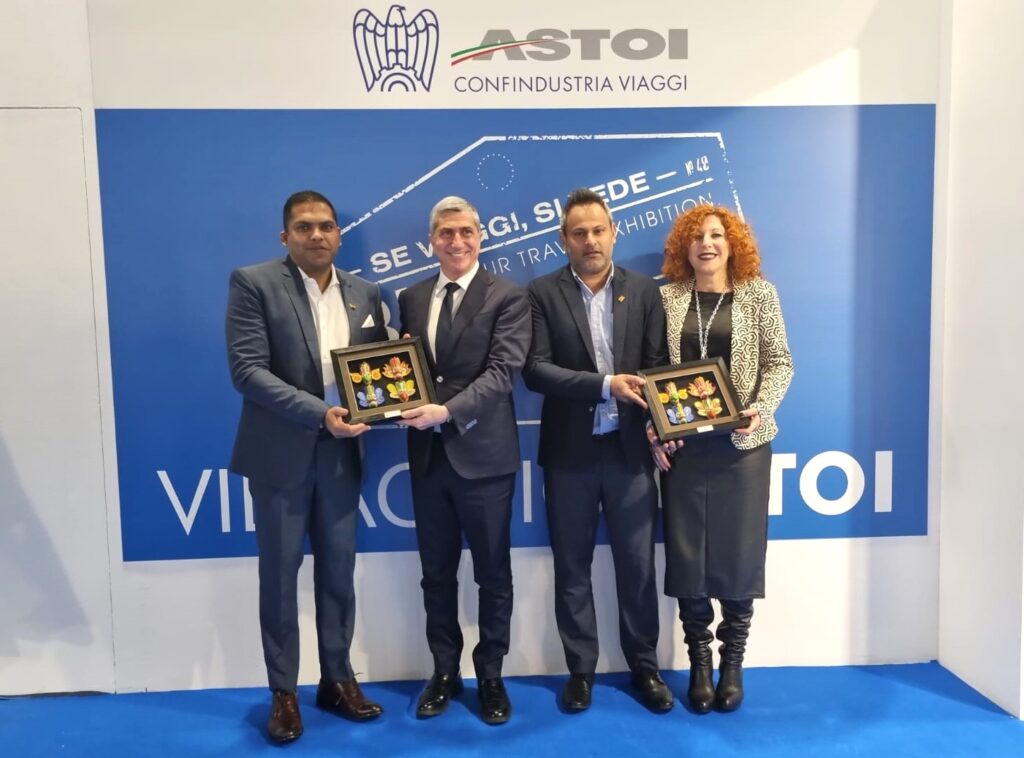 During the Milano BIT International Tourism Exchange, Minister Harin Fernando and the delegates met with the representatives of Neos and ITA airlines in Italy to negotiate initiating direct flights to Sri Lanka.  Minister Fernando and Chairman of the Sri Lanka Convention Bureau Thisum Jayasuriya also had a meeting with the General Manager and Director General of ASTOI, Association of Tour Operators in Italy. ASTOI represents over 90% of the Italian tour operator market and plays a leading role in liaising with international organisations, media and with all other important players of the tourism sector.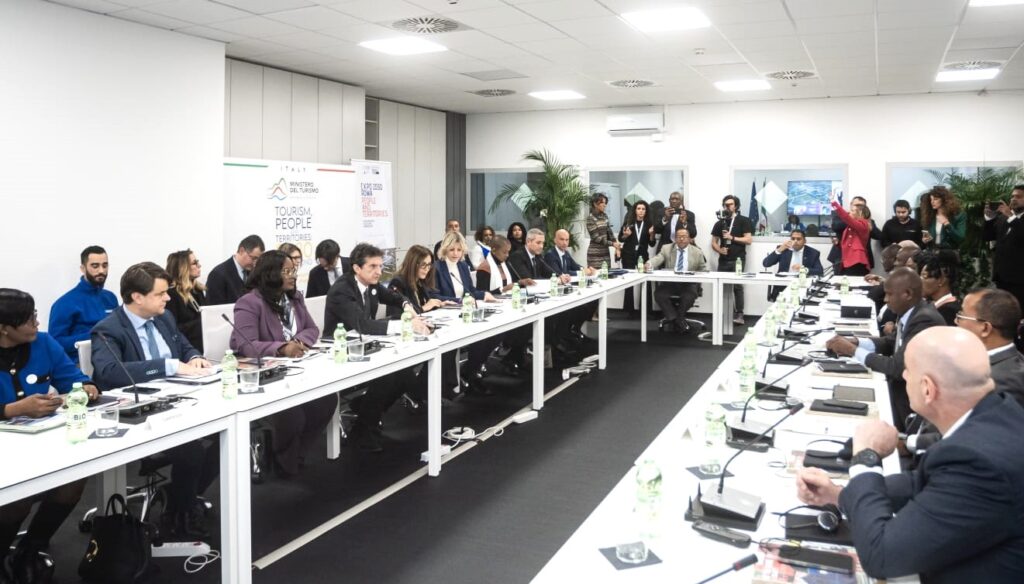 Consulate General of Sri Lanka Milan 19 February 2023