Tamil Nadu President of BJP K. Annamalai meets CWC Committee
A meeting between the Tamil Nadu president of the Bharatiya Janata Party K. Annamalai, who is traveling to Sri Lanka, and the executive committee of the Ceylon Workers' Congress was held yesterday (11.02.2023) at the headquarters of CWC in Soumya Bhawan.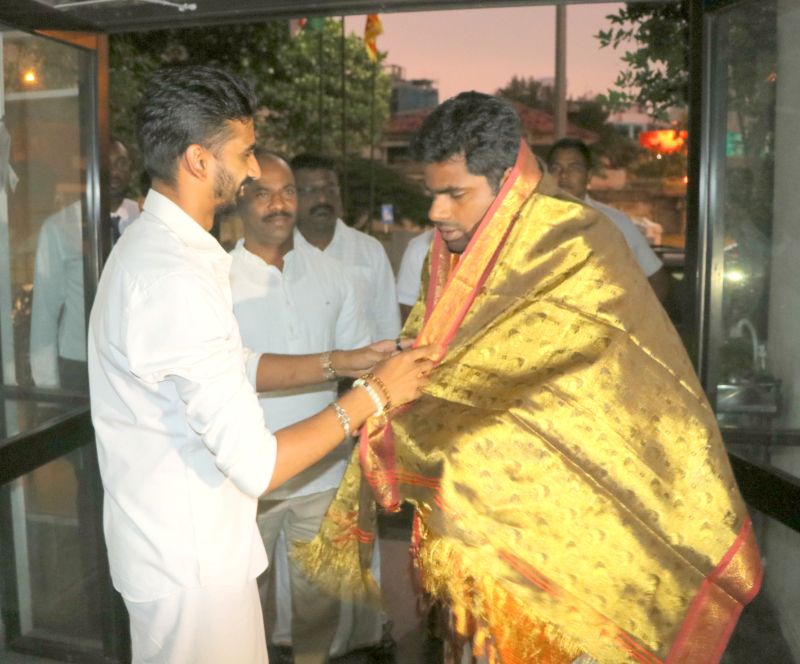 Secretary General of Ceylon Workers' Congress and Minister Jeevan Thondaman, President of Ceylon Workers' Congress Senthil Thondaman, Vice President Maruthapandi Rameswaran MP, Vice Presidents Ganapathi Kanagaraj, Anushiya Sivaraja, National Organizer AP Sakthivel, Vice Presidents, Divisional Council Presidents of Ceylon Workers' Congress, and Party dignitaries participated in this meeting.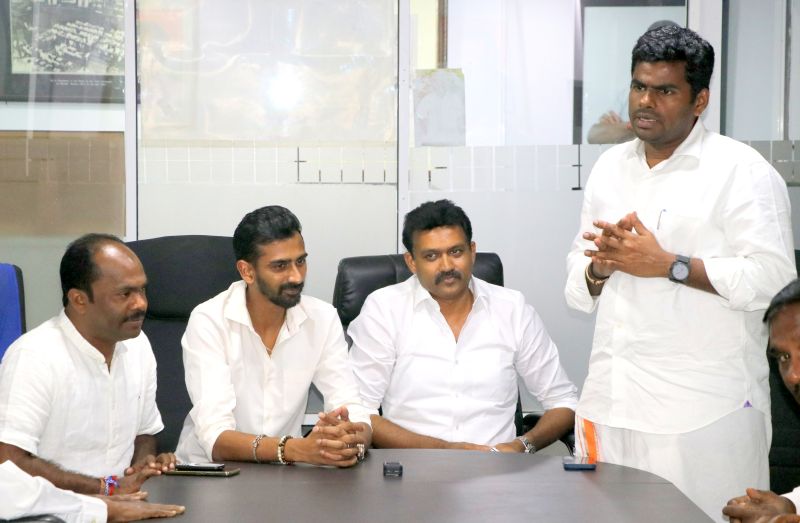 Also, a special meeting between the members of the Sri Lankan Indian Community Council and K. Annamalai was held at the Ministry of Water Supply and Estate Infrastructure Development under the leadership of Jeevan Thondaman.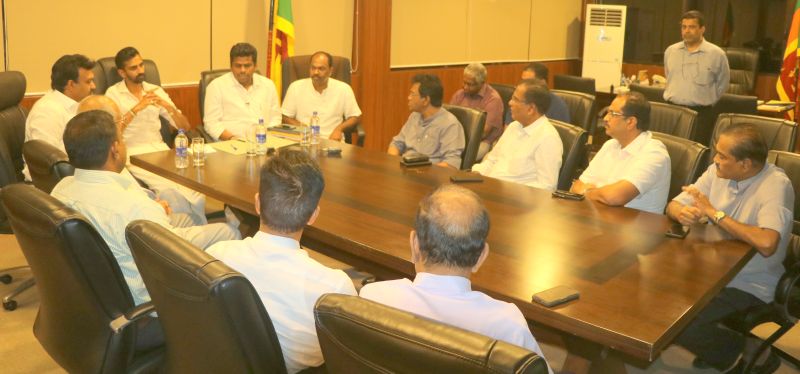 In this meeting, Tamil Nadu State President of the Bharatiya Janata Party Annamalai stated Minister Jeevan Thondaman that he would act as a bridge between the people of the central province and the Central Government of India to provide financial assistance in all possible ways and to speed up the measures to implement the 10000 houses project in the central province.