Chief Minister Maqbool Bakaru of Sindh invites Eastern Province Governor Senthil Thondaman to visit Sindh State of Pakistan!
Colombo (LNW): A discussion was held between Governor of Eastern Province and President of Sri Lanka Labour Congress, Senthil Thondaman, with the Chief Minister of Sindh Maqbool Bakaru who is on an official visit to China, regarding the development activities of the Sustainable Development Goals (SDG) adopted by the United Nations and the problems faced by migrant workers of Sri Lanka in Pakistan.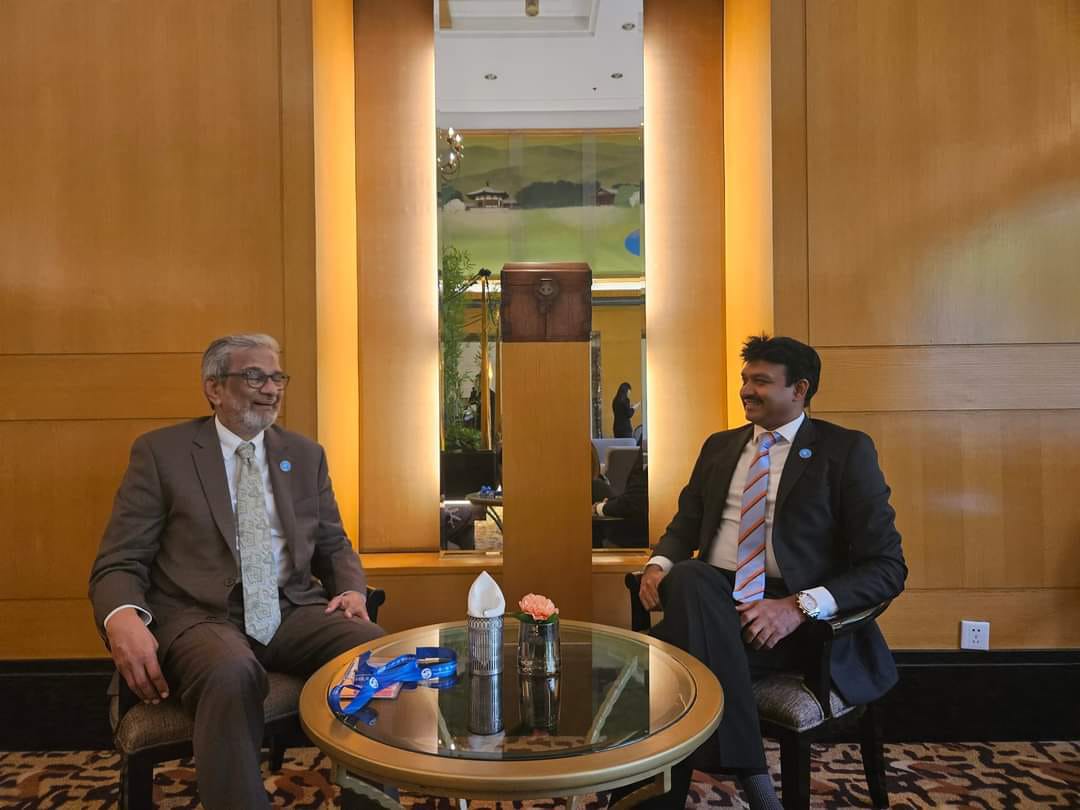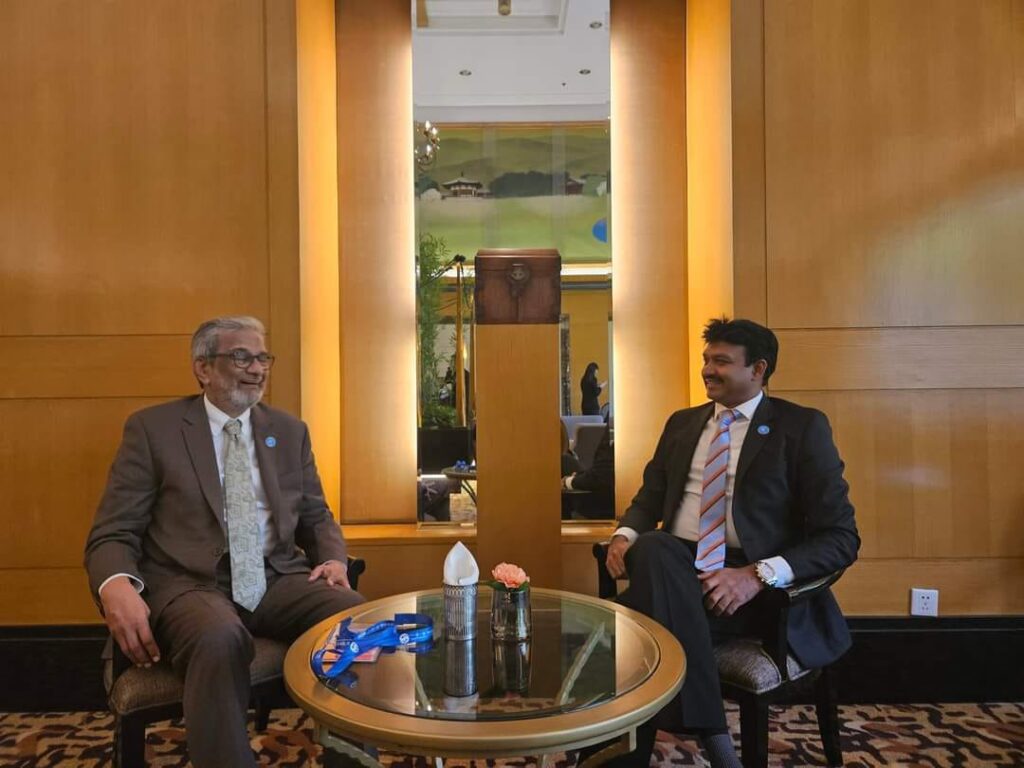 In this context, migrant workers from Sri Lanka to Pakistan employed as workers in many companies including masons, garment factories, and motor vehicle spare parts manufacturing industry. Mr. Thondaman brought to the notice of the Chief Minister about the problems which they were facing there.
Chief Minister Maqbool Bakaru accepted the request made by Thondaman and agreed to take into his consideration to take necessary steps for them and also extended an official invitation to the Eastern Province Governor to visit Sidh State in Pakistan.